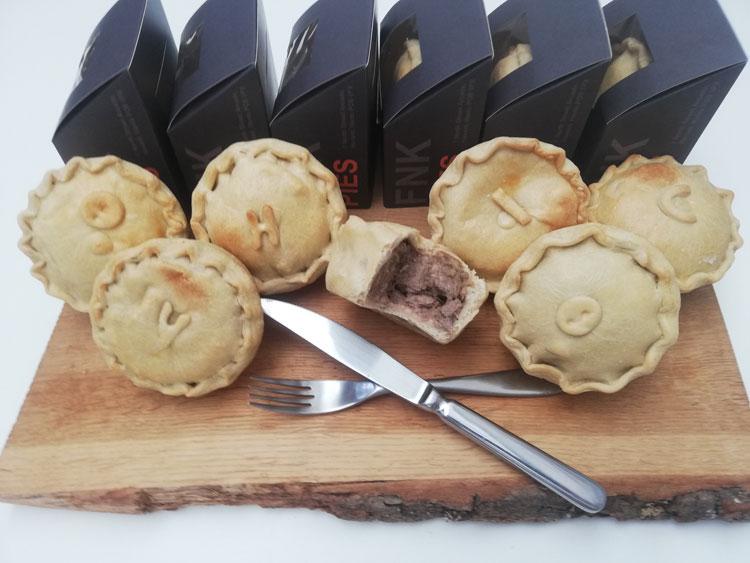 Try all 6 varieties of our handmade meat pies which are all packed full of flavour, and find your favourite? All of our pies are free from any preservatives, flavourings or additives. Just natural ingredients delivering great taste.
Setting new standards with FNK's unique and ambitious recipes, using seasonal and fresh local produce in all our pies where possible. When you pick up one of our pies you will notice it feels heavy, that's because it's crammed full with our mouth–wateringly tasty fillings.
All our pies are cooked in small batches under the watchful eye of Fraser Neal in our pie kitchen.
In this pack you will get 1 each of:
Black Hog
Chicken, Leak & White Wine
Game
Hampshire Steak
Slow Cooked Beef & Red Wine
Steak & Ale