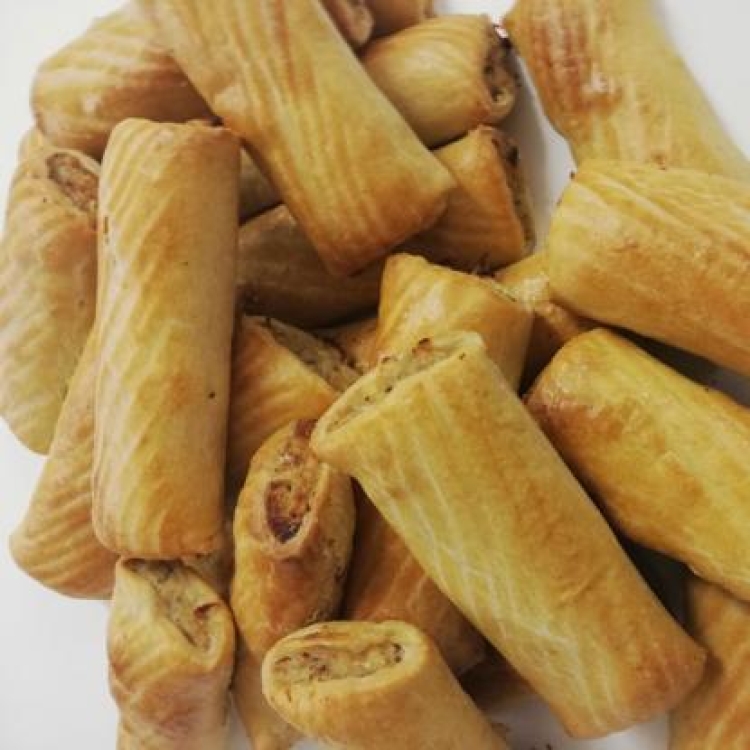 Our handmade sausage rolls are packed full of flavour, which is free from any preservatives, flavourings or additives.
Just natural ingredients delivering great taste.
This is a secret FNK recipe, so obviously I can't explain too much but we think they are probably the best sausage rolls around, but don't take our word for it try one and find out for yourself.
They come with a shelf life of 7 days from the day of arrival at your door.