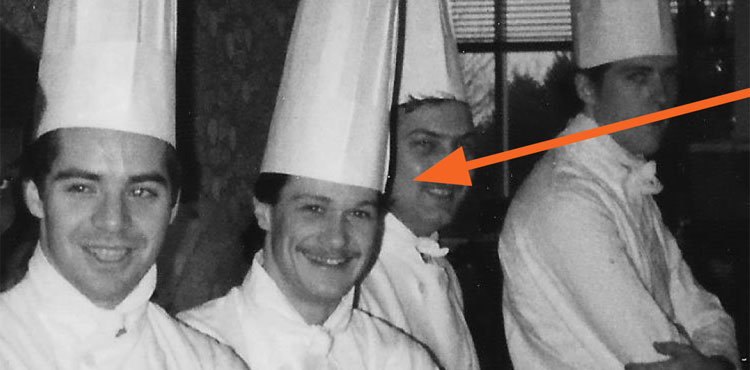 Fraser Neal is not your average vegan pie maker. His career as a classically trained chef saw him working in a variety of hotels and restaurants in this country and abroad.
Changing course to experience contract catering, he then worked in a variety of large organisations before winning promotion to Catering Group Manager with one of the UK's leading catering companies. But his heart has now taken him back to where it all began – the kitchen.
Having spent some time seeking a really good quality handmade vegan pie, which was freefrom palm oil, and not finding one in Hampshire, FNK Pies came about.
Deciding to use a shortcrust pastry for our pies, we had to work hard to get the vegan pastry just right before we could even get started on our fillings. After many attempts we believe we've created the perfect pastry to go using Veurre which is a palm oil free margarine with our exciting fillings – recipes for some being inspired by our travels abroad.
Starting in our kitchen based in Hampshire on the South coast in the small village of Rowlands Castle, we started supplying the local community. It wasn't long before we realised that we would have to move into a bigger kitchen, which we now have just a few miles down the road in Havant.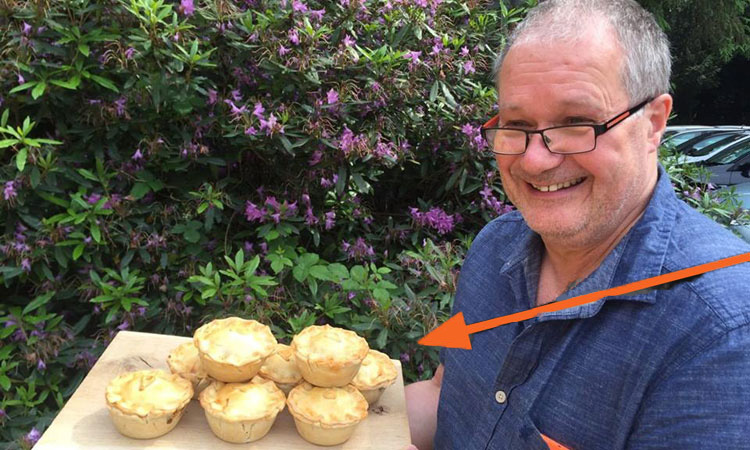 Sourcing most of our vegetables from Hampshire farms and even local allotments, we tested our vegan pies on family and friends. They loved them so much that we started our own dedicated pie kitchen to cope with the demand.
Fraser with some of our Vegan Pies
Working with Hampshire Farmers Markets, and with the support and loyalty of local producers, our customers have convinced us that our pies are just right - in size, taste and quality!
From these humble beginnings, we have grown FNK Pies into one of the most exciting vegan pie producers in the South of England. Fraser really is setting new standards with his unique and ambitious recipes.
There is no set menu for his handcrafted award-winning pies, which in only a few years have received great acclaim. The range of pies FNK offer changes with the seasonal availability of predominantly local vegan produce.
Fraser and the team don't want to have a finger in every pie, they just want to specialise in quality vegan pies - and they do!