Here at FNK Pies, we are proud to support two charities.

The first being The Royal Marsden.
One of the reasons we support this amazing charity and all the work that they do is because Hazel's son was diagnosed with a rare cancer that was aggressive and very fast.
So far, we have raised over £2,700 for the Teenage Cancer Ward and we intend to keep on going for a long time yet..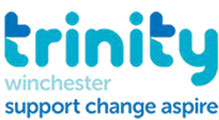 The other charity that we currently support is Trinity in Winchester.
The reason for this one? We hate waste.
All of our homemade pies are sold fresh and we don't sell them defrosted so that you can freeze them but some are sometimes not perfect then who is?
We also like to work within the local Havant community.