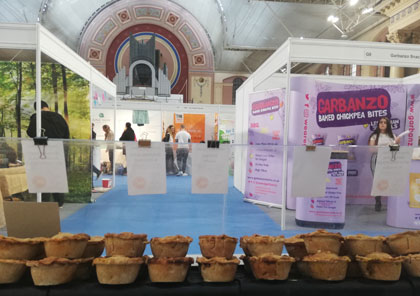 Alexander Palace 9 th and 10 th March
What a great weekend at the veganlifelive festival at Alexander palace. Hundreds of vegan stalls all producing amazing products, from vegan beds, vegan honey, vegan wallets, plus our great tasting vegan pies, which went down a treat.
We met some wonderful people hopefully future customers through our website. The most popular pie we took seemed to be the Kenyan Curry but a close second was the Cochin Coconut Masala.
Now recovering before we do it all over again but this time at the Brighton Centre for Vegfest another 2 day event on the 23 rd and 24 th of March. Where we will be brining our vegan pasty for the first time, hoping to find out what you think of it.
This is then followed by a vegan festival at Oxted which is on Saturday 30 th March.
Quite a few festivals coming up, and plenty more to follow, keep a close eye on what we are doing either through our website or on our Instagram, Twitter of Facebook pages